Do you ever feel like you don't know where your money went? Or by the 15th of the month, you're waiting for payday already? You may need to get a firmer handle on your finances if that's you, coz every month shouldn't feel like a long month. Like how January feels like it has 45 days for some people–between getting paid early in December and all the holiday spending, they have a tough time.
If you're one of those who find themselves longing for payday every month, here are a few tips to help you make your money last longer than, or at least as long as, your month:
Know what you earn
This sounds dramatic but we're serious. Calculate what you get from every single source each month, including regular gifts (on average). For those who run their own businesses, deduct your running costs, tax, and pension and know what you have left.
Keep track of your expenses
Keep track of your needs on a monthly basis and calculate how much they cost. If you can, ensure you note every expense daily and reconcile with your income at the end of the month.Weigh these expenses against your monthly income. Doing this will help you recognise whether you need to cut your spending (most of us will find random waste points) or work towards earning more income.
Have a budget
The next step after tracking income and expenses is to create a budget. Using your regular income and expenditure, create a budget so that even before you get any money, you know what you're going to use it for. Of course, emergencies may happen but, if you've been working with budgets, you'll probably even have enough savings to help out, or be able to recover quicker.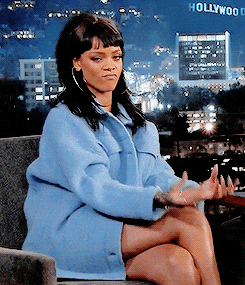 Be prudent
While it may seem like "money answers all things", money is often not the real solution to that problem. Don't get into the habit of throwing money at things and people. Be prudent: spend on only what you need/what you planned. Use lists, and try not to take more money than you need to go shopping. You're more likely to save this way. It really shouldn't matter what others are doing, so don't get pressured to buy that aso-ebi or go for after work drinks every Friday. You don't have the same finances or goals in life.
Don't borrow
As much as possible, do not borrow. It goes back to thinking of money as the only solution to every problem. Sometimes, what you think is a pressing money issue just needs to be waited out. Where you've borrowed for an emergency, do your best to pay back on time. Borrowing puts an additional burden on your future income, making you spend BEFORE you've even earned. Avoid it!
Be Proactive
Most of us tell ourselves we just need that big break, but that's not true. To build wealth, you need to be consistent even in the little things. Learn about investment and savings options at your current income level, to diversify your sources of income. Take advantage of expense tracking apps such as Spendeeor this awesome Nigerian app Reach. These apps help you track your daily spending, and create periodic budgets.
An additional tip is to make long-term financial plans. Have concrete goals to keep you motivated when you have to make short-term/immediate spending decisions. Keep your eyes on the prize, ladies! Here's to shorter months and longer-lasting funds!
Share your thoughts on how you make your money last.