When my friend asked if I wanted to see a show during the weekend, I said yes because I had nothing else to do. I went to see 'Naked' with no expectations or knowledge of what the show was about. It turned out to be amazing. I laughed, teared up, and had so many "me too" moments as Kemi 'Lala' Akindoju put on a one-woman show that hit all the right spots.
Naked is a show depicting the actor's life and career. It starts with her preparing to host an event and, as she gets ready, it takes us through her memories, worries, and life stories. It was honest, vulnerable, deeply moving and so worthy of the title. I thought I'd share the biggest things I picked from 'Naked', but be sure that this is not sponsored in anyway. In fact, I paid full-price for my ticket (and will drink garri to make up for going off-budget).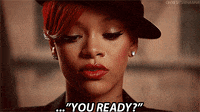 Being Vulnerable is Strength
The most-beautiful thing about this show is that you could feel just how honest the telling and acting were. Some parts of it made me so emotional that when funny scenes came around again, I had to remind myself, "Laugh! Your money must not waste." It covered a range of subjects–insecurities, people not understanding your dreams, sexual assault, the innocence of childhood, and the oh-so-many struggles of adulting. Vulnerability was the show's power. I hadn't seen anything that relatable and powerful from Nigeria in a while.
Talent and Consistency Speak For You
The lines in 'Naked' were lyrical and punchy, and the acting was stellar. There was no doubt that talent and hardwork went into it. This show reminded me that in spite of how hard things can and will get, keep going. Lala keeps at it. She has had a dream from a young age, and she keeps working on it. In the face of even recent disappointments or things others say, she keeps at it. You don't have to be everyone's idea of beautiful, conventional, or funny; be authentic in the expression of your talent and be consistent. Where necessary, take criticism and grow. Just keep growing.
Keep Your Sense of Humour
In spite of the tough things she talked about—and a number of them were heartbreaking—it was easy to receive her message. The show was serious where it needed to be, but it was also funny. The ability to laugh at oneself or past is important. Not every time put on a serious face, sometimes sing "I don't want no scrubs" and take everyone back to when we were young and had no bills to worry about. I really loved this because it showed me that you can find a way to tell your story in a way that connects with people. What connects us better than laughter?
Teamwork Makes the Dream Work
This amazing show was written by a woman, acted by a woman, and had two women on the production side. Yes, the director was a man and so was one of the producers, but I have to take a moment to celebrate these badass women, Titilope Sonuga, Kemi Lala Akindoju, Dara Egerton-Shyngle and Brenda Uphopho. It shows what happens when people collaborate. During the Q and A, the Lala spoke about how it was Brenda Uphopho, the Producer, who urged her on and insisted she must tell her own story and honestly too. Find your tribe of people who push you on (and whom you support, of course) and flourish!
You Are The Star of Your Story
Recently, I've been tired of Nigerian shows and movies with female leads because they are either about being with a man or trying to find a man. Gosh! Our lives are about so much more. Naked made me happy in this regard. Yes, she touched on relationships but the core of this show was about her. It was about a woman in herself, finding her way in this world, and everything that comes with.
Next time it comes to town (I don't know when/if that will be), you should try to see it!
So, that's how I spent part of my weekend, and I loved it. What did you get up to this weekend?
*Actor's photo by Lumi Morgan