Early in my career, I struggled with imposter syndrome. This meant that I was rarely negotiating my pay and work status based on my qualifications or delivery. It felt like I was lucky enough to have a job and therefore had no business asking for more. Often, I was willing to do more to express my gratitude, without feeling entitled to any compensation. This continued until a boss told me to stop sabotaging my earning potential.
The truth is, everyone wants the best possible working conditions for their wellbeing and career goals. However, not many people know how to go about getting just that. It may stem from a lack of self-confidence, or fear of losing out in a volatile industry. Whatever the reason, far too many people, especially women, fail to negotiate better conditions for themselves.The ability to negotiate is a necessary career advancement skill that can be learned by anyone. All it takes is a willingness to do the work and become valuable enough to name your price. I figured I'd share some of the things that helped me to sharpen your negotiation skills.
Pay your dues
Be willing to start small and grow if you don't have the experience or qualifications for the kind of perks you want. Just remember that as you put in the work, you should be recording commensurate growth in other areas as well. It's not just about asking for more money or responsibilities; you have to prepare yourself to deliver the type of work and results that will justify them. Otherwise, you may get opportunities that don't last. So, keep learning and keep getting better at what you do.
Do your best all the time. You can't put out mediocre work and expect to have any bargaining power. While perfectionism can be bad for your output, you should commit to being better than good enough even if it's not perfect.
Be reliable
I struggled with being reliable for the longest time, until the fear of a bad reputation made me sit up and make adjustments. It wasn't like I didn't want to be reliable–sometimes, it was perfectionism that even made me miss deadlines. I realised, however, that delivering good results on time is better than trying to deliver perfect results late. This helped me become more productive and reliable. My goal is to build a reputation for putting out a consistently high quality of work, while meeting deadlines regularly.
Be committed to growth
This is related to the first, but I think it deserves its own category. Invest in self-development by regularly updating your knowledge and skills. Whether this involves advanced degrees, certifications, or seminars and conferences, you need to keep building your capacity to negotiate from a position of strength. No matter what level you get to, there will be new skills to acquire and new knowledge to gather, so don't ever get complacent. There's no point negotiating for better unless your output justifies it.
Research Rates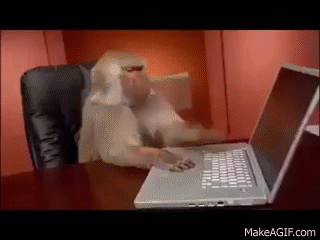 Information is so important. I figured out that not knowing what others in my industry were earning or ought to be earning, was a factor that affected my negotiating power. Find out the going rates for people at your level of qualification and experience. Know what success looks like in terms of pay, prestige, and other benefits at your level. Know what your legal and non-negotiable rights are. Without the right information, you can't negotiate properly.
Be confident
Being assured of your own value, after you've put in the work, can go a long way in helping you ask for better conditions. Take a deep breath, remind yourself of what you're worth, and ask for what you need.As much as you can, state how much value you add to your client/employers in practical, measurable terms. You should also state exactly how the conditions you want will make you even more productive and valuable to the bottom line. We have a whole post on becoming more confident HERE.
Be open minded
Whatever you get offered in response, keep your mind and eyes open for other benefits that may be just as valuable as what you're asking for. You may not get a higher salary for instance, but you might get travel opportunities and a valuable network to leverage upon. Keep your focus on the long term as well as the immediate future, but make sure you choose what's best for you.
I hope you are able to apply these tips and get to negotiating your way to a truly fulfilling career. Best of luck!